Opening Doors History
The St. John's United Methodist Church Outreach Committee, under the leadership of Jill Jones in 1999, began a discussion of ways to be responsive to low income families in the nearby Gardere community. Many of those families lived in apartment buildings on streets littered with old, useless autos and trash overflowing into the streets. The children had little available recreation after school and during the summer. A high crime rate prevailed in the community. The Outreach Committee had no funds to develop a program for these families so a decision was made to become a corporation in order to apply for grants. At the time, churches were unable to apply for federal grants.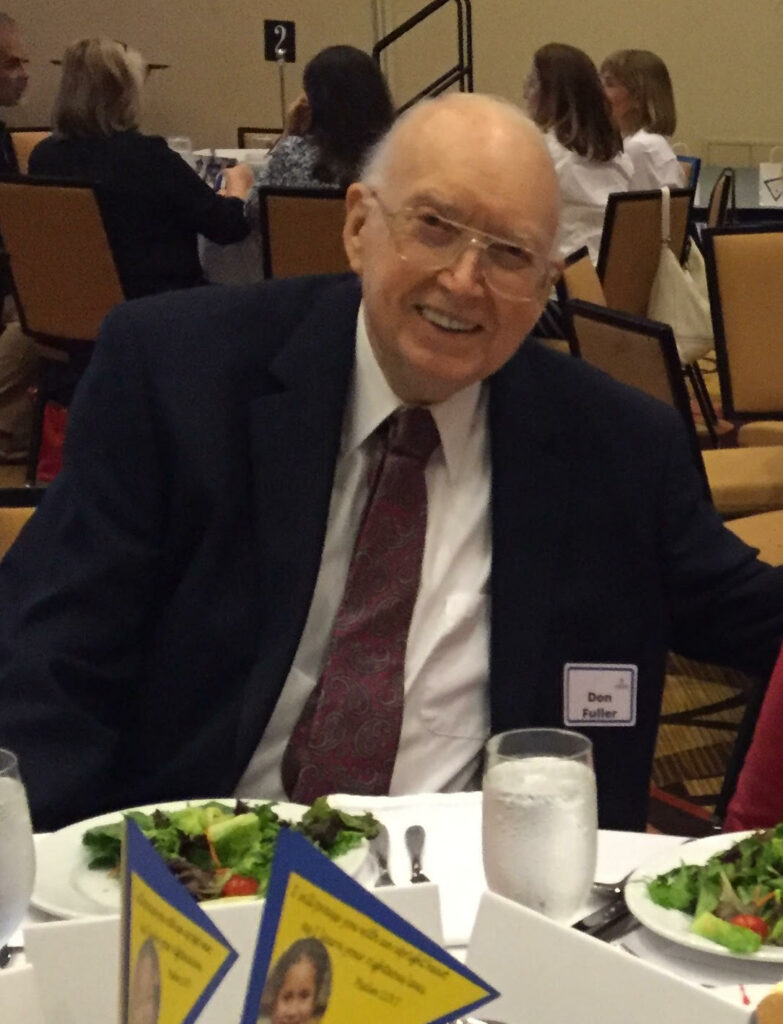 To reflect the mission of the Outreach Committee this new organization became known as Opening Doors. Our goal was to be responsive to the needs of the families and provide opportunities for them to improve their lives. Opening Doors wanted to hear their concerns and to develop services to meet their needs.
Robert Atkinson, an attorney and a member of St. John's, provided the legal service for Opening Doors, and it became a Louisiana non-profit corporation on March 5, 2001. St. John's minister at that time was The Rev. Donald Avery.
Initial directors of Opening Doors were Robert Atkinson, Reginald Brown, Sister Linda Constantine, Don Fuller, Jill Jones, Clarisse Penny and Margaret Roper. The practice of not having all St. John's church members on the board continues today. After the formation of Opening Doors, the Outreach Committee began to add board members to develop programs and participate in the creation of such programs. All board members serve without pay. Don Fuller was elected to be the first president.
Vision Statement
The new corporation had no funds initially so the members began the development of a vision statement. The board identified what they would do if they had unlimited funds to help neighbors in the Gardere community. This vision included having a center in the Gardere community where most of the services could be provided. Opening Doors wanted to provide specialized services including social and legal advocacy, financial literacy programs, and other programs depending on the needs expressed by the members of the community. The group also envisioned working closely with other organizations serving the Gardere community. Finally they considered providing food services for those persons who had limited funds to purchase nourishing food.
Initiating Services
Organizations with no funds have to start small. This was the dilemma faced by Opening Doors which was just beginning to develop grants but eager to begin services for the Gardere community. Two board members went to a street in Gardere and began to pick up trash littering the street. Although the trash pickup had little impact overall, these members met a woman leaving early to catch a bus for work. She represented a common problem experienced by Gardere residents – limited transportation to get them to work.
Initial grants enabled Opening Doors to begin two programs. The first was a Summer Art Camp. A grant paid for the cost of the instructor and supplies, and the Baton Rouge Parks and Recreation Commission allowed free use of a building. This first location was a good distance from the Gardere community. Later these summer art camps were located at the Gardere Community Christian School in the heart of the Gardere community.
The second program developed was the Holiday Superstore. Knowing that parents of children attending Head Start centers spent little time engaged with the school, a program was begun at Charlie Thomas Head Start center with the support of the Head Start director. Parents were given credits for participating in school activities and jobs around the school and classrooms. Those credits were used to buy gifts for their children. Only 12 parents participated the first year, with the superstore held in a storage building and heavy rains slowing them down. Today the program has grown to include more than 100 parents in some years.
Support for the Program
United Methodists wanted to help those in need in the Gardere community, and Opening Doors became the catalyst to make that happen. Fortunately some of the more active members of St. John's agreed to serve on the board. During its early years, Opening Doors obtained grants from such organization as the Baton Rouge Area Foundation, Cheap Joe's Art Stuff and Home Instead. Funding was primarily from these groups until Rev. Tim Lawson and his wife, Beverly, were assigned to St. John's. Mrs. Lawson developed an art program for young children that was conducted at the church. Rev. Lawson and the finance committee of St. John's provided financial support for Opening Doors in the church budget for the first time.
Currently, we receive grants from most of the above-mentioned groups plus substantial grants from the South Burbank Crime and Development Commission and other organizations. We are pleased to say our congregation has been most generous in supporting Opening Doors at the present time.
Development of Programs
The Opening Doors' board prides itself on the variety of programs that have been offered over the years. Some have grown steadily over the years, such as the Holiday Superstore. Some have been limited by time constraints and the shortage of instructors.
Some of the programs that are currently inactive are listed below:
Summer art camps
Math Club
A dulcimer workshop could not be sustained due to the loss of its instructor.
A pizza party to encourage youth to be present for required testing.
The First Move Chess Program at Magnolia Woods Elementary was discontinued when its instructor was promoted to a new position in the school district.
An auto maintenance program providing free oil changes to families who had purchased an automobile through the Family Services of Greater Baton Rouge auto loan program. This program was discontinued by Family Services.
A free book project.
A washer and dryer provided to Magnolia Woods Elementary School to wash uniforms when children soiled their uniforms at school.
A Lost At School program for Wildwood Elementary School teachers to learn a new approach to keep disruptive children in the classroom rather than send them to the principal or be expelled. Three teachers and the school counselor were trained in the use of this method so they could eventually present it to the entire faculty.
A Family Circle program at Charlie Thomas identified one student from each class needing help to improve their reading. Board members who were former teachers met with the children and parents in a pilot program. This program was discontinued due to time and transportation problems of the parents.
Opening Doors continues an emergency support program that will purchase needed items for students to stay in school. For example, one middle school student was failing and getting into fights when it was learned he was constantly being kidded about his clothing. Clothes were purchased for him, and he proceeded to make the honor roll. Opening Doors' current programs can be found here.